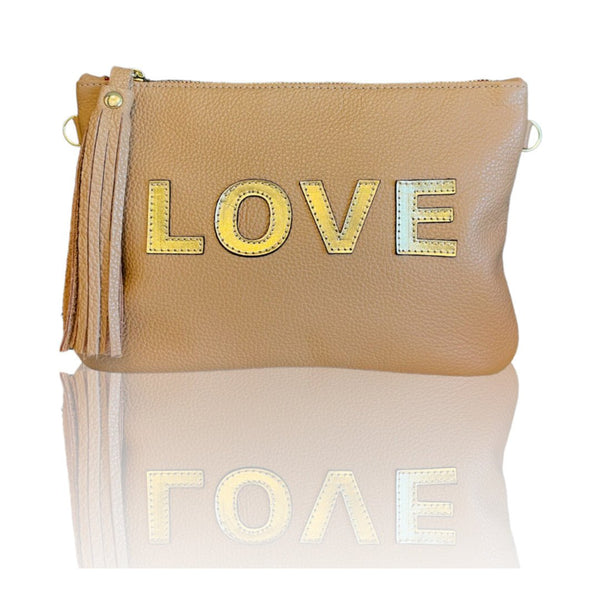 LOVE Clutch Beige
There are those who skew more iconoclast than icon, more irreverent than revered. But it doesn't make their light any dimmer.
Stars Shine brightest in the darkest of skies.
The O'Connor Clutch Collection is for those who challenge tradition with fire and creativity.
Say who you are without uttering a word. These striking, bold clutches demand to be seen and not heard. Express yourself, because Nothing Compares to You.
We're smitten with our LOVE clutch. 
Meticulously handcrafted from high-quality leather and boasting a durable faux suede lining. These clutches offer both functionality and elegance as day to evening accessories.
- Details
- Premium Leathers
- Leather Appliqués
- Luxury Zippers
- Micro Suede Lining
- Metal Hardware
- Adjustable Crossbody Strap
- Made in USA
- Dimensions
- 9.5" x 7"
Natural variations in the leather make each clutch unique. The clutch you receive may vary slightly from the picture.