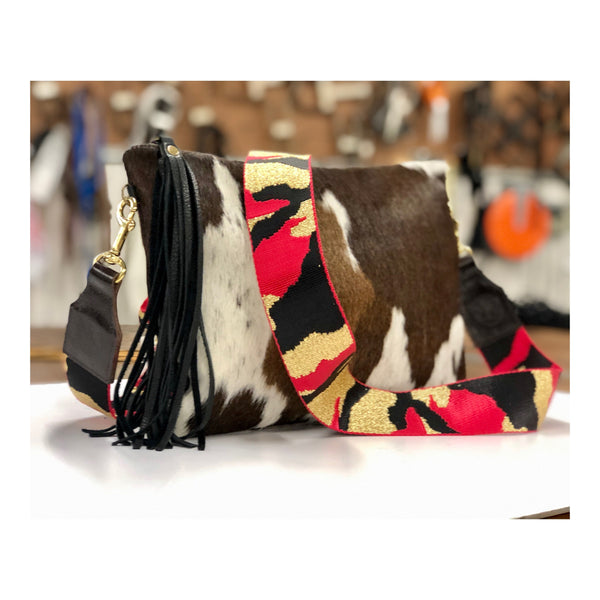 The "Gracey" Clutch
Classic, brown and white clutch handcrafted with premium, hand picked Brazilian cowhide. Supple, glossy finish with durable red, faux suede lining. D-ring's attached for use of an adjustable crossbody strap (included). Flawlessly handmade, makes a stylish clutch, foldover clutch, or iPad holder. Functional day to evening luxury accessory. Speaking from experience, people will ask you if they can touch your classy clutch ❥

Dimensions approximately 11.5" x 9"

Natural variations in the cowhide make each clutch unique. The clutch you receive may vary slightly from the picture.
Crossbody strap in the image is not included